Our Business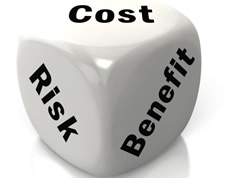 Emaron Company Limited was established in Tanzania and incorporated under the Companies Ordinance (CAP. 212) in July 2004. In 2009 it changed its name to EMARON Group Limited. It is managed by a team of Tanzanian professionals and has other experts within and outside the country working in different areas of specialization.
Our Tanzania office is the base for all our clients located around Africa region, Eritrea, Ethiopia, Malawi, Democratic Republic of Congo, Sudan, Botswana, Zimbabwe, Nigeria, Ghana, South Africa and Zambia. We have 4 specialized consultant and 6 professional associate staff who provide a full range of services to organisations in the region. Emaron has considerable experience in the local environment especially in Human Resources Advisory, Strategic Corporate Plans / Investment Advisory and Business Improvement Advisory.
The strong regional network and considerable local experience, positions Emaron as the leading firm for intra-regional assignments and servicing of multi-national clientele. Our international coverage enables the practice to draw on a wide range of skills and experience for a particular project, to obtain information rapidly and to offer co-ordinated services when clients themselves are involved in more than one location.
Throughout the international network, Emaron professionals share their knowledge of specific business practices, legislation intricacies and the finer points of doing business in their particular cultures.
Testimonials
Emaron has now worked with us on several projects, helping us manage and implement our Human Resource decisions very effectively.
Our Offices
Why Choose Us
We can help with all aspects of managing your people.
Delivery Focus
Most importantly we are industry practitioners; we are also focused on action and administer clients with an effective composite of intellectual alacrity and know-how.
Experience & Expertise
We are experts and market leaders in the field of Human Resource Management, with unprecedented knowledge in all aspects of the industry.
Quality
An essential element for creating our vision here at HR Resolved was a business identical with distinction and excellence.
Our Approach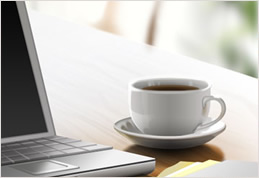 Emaron has the simple goal of bringing years of world class, customized Human Resources expertise to your company in a cost efficient way. We listen to your goals and bring innovative solutions to help you drive the growth of your business through your team.
Our Approach to our clients is very personal. We distinguish ourselves from similar providers with our customized approach, which we develop by listening to your specific goals. Using our specialized expertise, we deliver a high quality product, which frees you up to concentrate on your business.
Code of Ethics

Highest standards of professional and personal conduct

Fair and unbiased treatment is our primary concern

Loyalty and consistent with the client interest

Uphold laws and regulations

Confidentiality of privileged information

Loyalty and consistent with the client interest